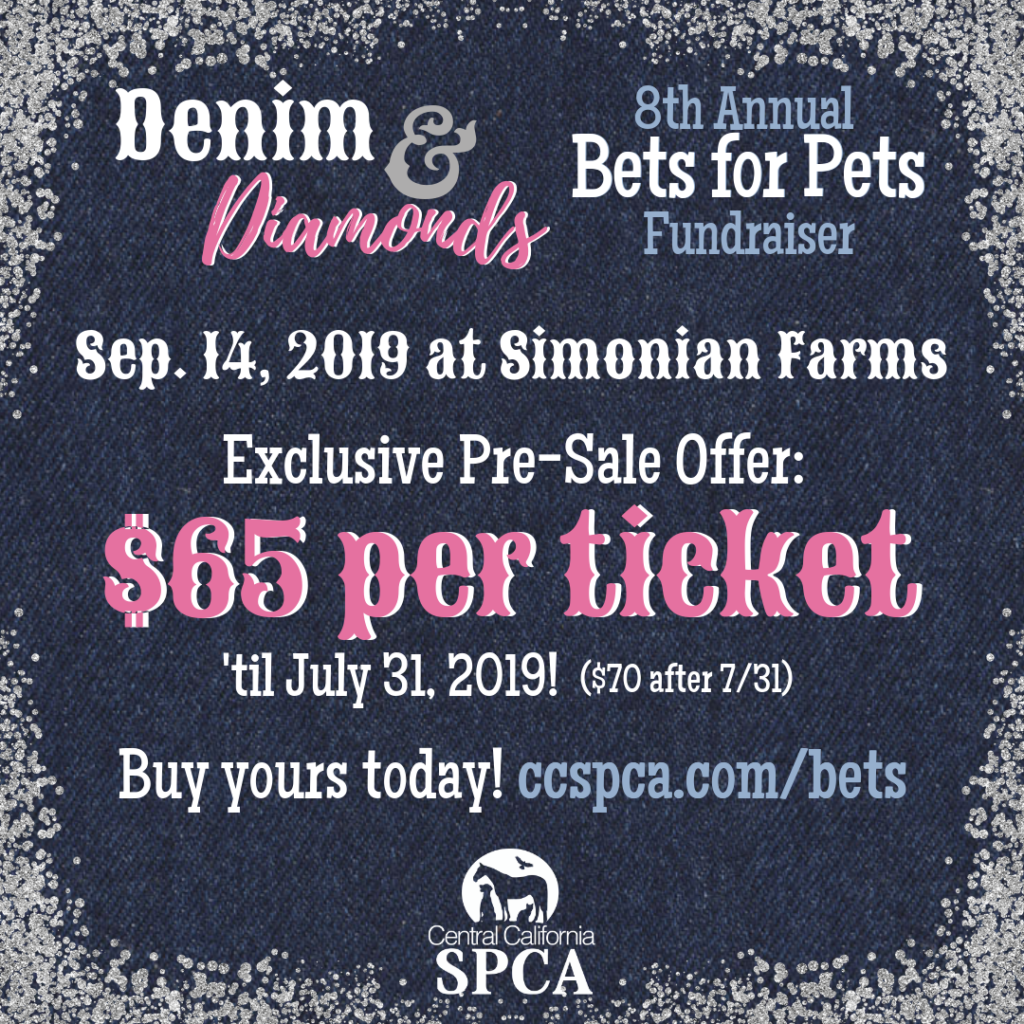 Save the date! Our 8th annual Bets for Pets fundraiser is September 14, 2019. This year's theme for our casino night fundraiser is "Denim and Diamonds" and is going to be bigger than ever! Deck yourself out in blue jeans and bling, and join us at Simonian Farms. There will be tons of fun for everyone 21 and older: casino tables, a selection of wine and beer, all-you-can-eat tacos, photo booth, shooting gallery, entertainment provided by Good Vibes DJ – and more!
All proceeds will benefit the animals we care for through spay/neuter programs, humane investigations, treatments for the sick and injured, and educational efforts to help end our community's serious homeless pet overpopulation.
Buy your tickets now and save! From now until July 31, 2019, tickets are only $65! Don't wait, this offer is only available for a limited time, and tickets will go fast! (After the 31st, tickets will be sold at the standard rate, $70).
Hope to see you there in your diamonds and denim!
Related Posts :