Early in June 2019, the Sanchez family came to us with their dear Chihuahua, Sugar. According to the family, Sugar had been injured by an alleged pellet gun which had broken his ribs and ruptured his gut. Though they had sought immediate veterinary care for him, they had racked up a bill of nearly $5,000. The Sanchez family came to the CCSPCA because they had no other place to go and could not afford further treatments, but were desperate to end Sugar's suffering.
It was clear Sugar's owners were caring, honest, and in need of compassion.
Because of your support of the CCSPCA and our WELLNESS FUND, Sugar was treated by our Spay/Neuter Services medical team. Sugar underwent emergency surgery to flush out his infected pellet wound and re-stich his incisions. With permission from the Sanchez family, we also performed a neuter surgery!
After spending a few more days with us, Sugar was reunited with his family on June 19, and there was not a dry eye in sight. Sugar could hardly sit still for a group photo! Watch the powerful reunion on our YouTube Channel.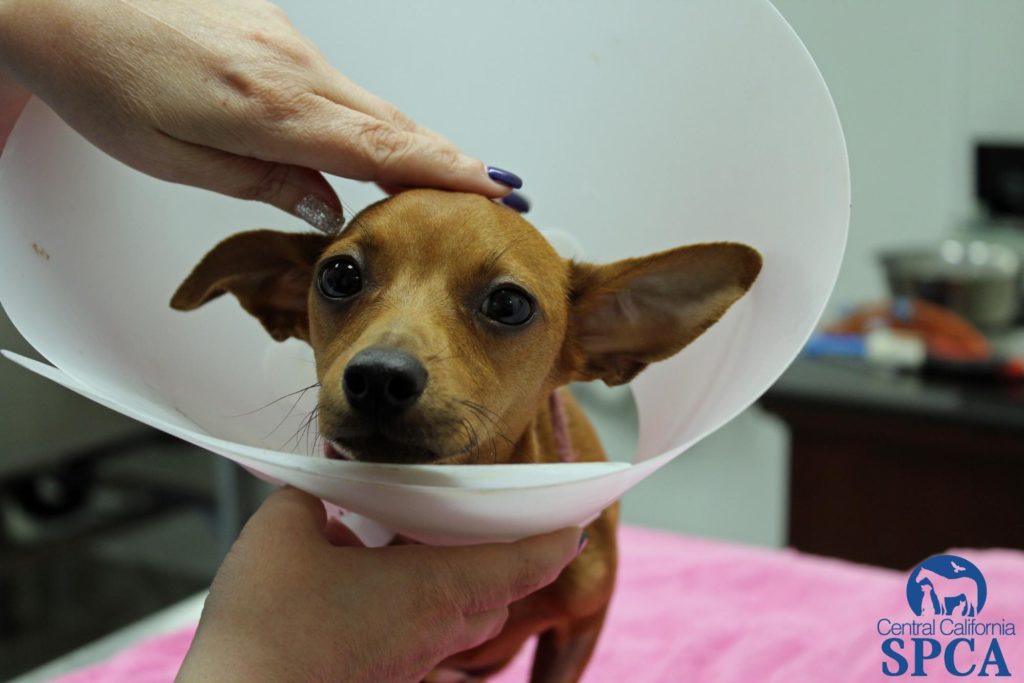 Related Posts :