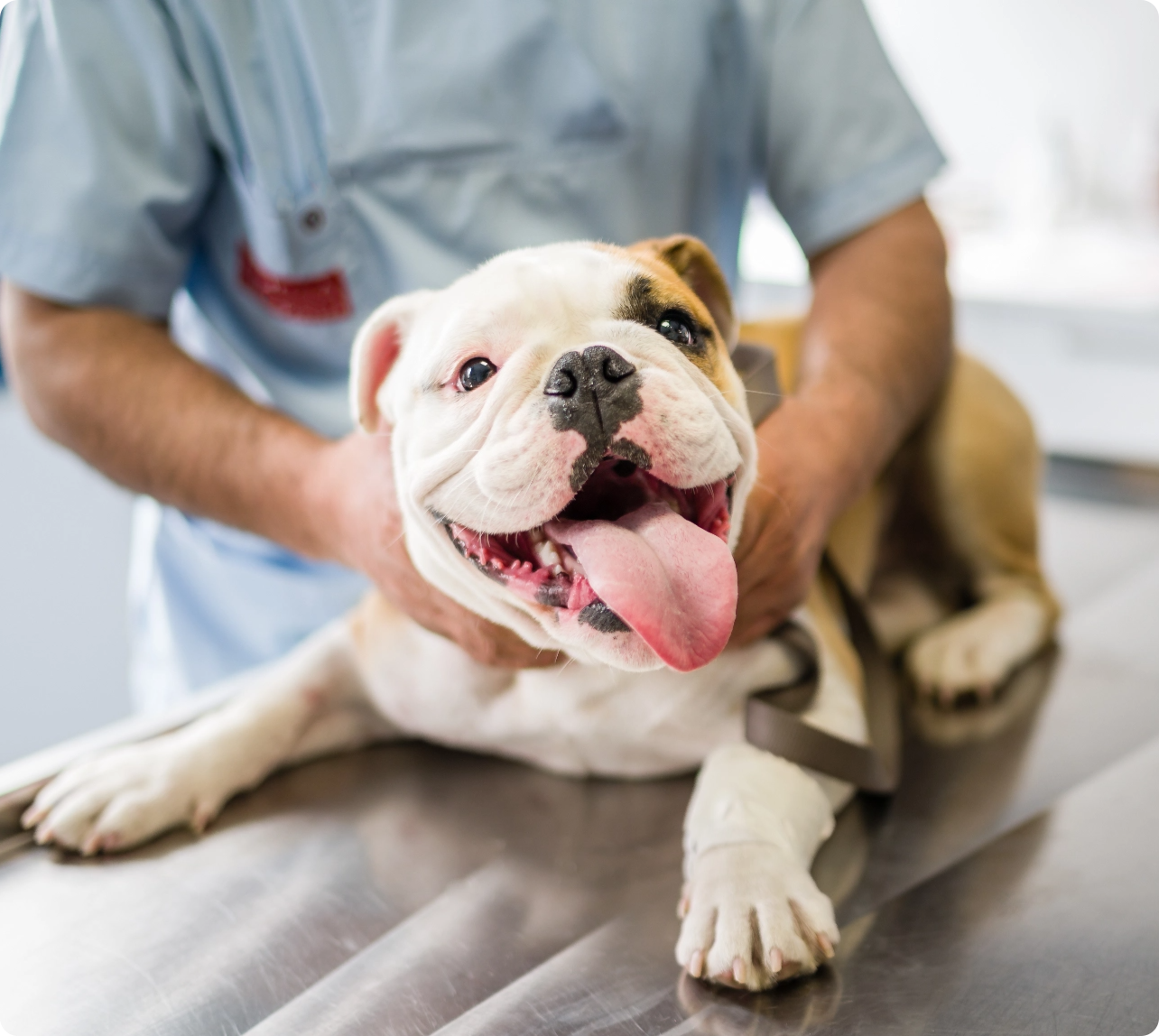 WHY SPAY/NEUTER?
Spay or neuter surgery provides benefits for you, your pet and your community.

BEHAVIOR: Reduces roaming, aggression, spraying and marking.

HEALTH: Reduces the risk of cancer, increases lifespan.

COMMUNITY: Decreases pet overpopulation!
What you need to know
The importance of spay/neuter
SURGERY PRICES & ADD-ONS
DOG SPAY
Up to 20 lbs: $90
81-100 lbs: $220
21-40 lbs: $120
100+ lbs: $240
41-60 lbs: $140
Pregnant: +$25-$60
61-80 lbs: $180
In Heat: +$15-$60
(Note: Brachycephalic    dog breeds +$15 for spay/neuter.)
DOG NEUTER
Up to 20 lbs: $80
81-100 lbs: $190
21-40 lbs: $100
100+ lbs: $220
41-60 lbs: $120
Cryptoid: +$25-$60
61-80 lbs: $160
CATS
Spay: $60
Cryptoid: +$25-$40
Neuter: $50
Pregnant: +$15
Feral: $60
In Heat: +$15
ADD-ONS
Toenail Trim w/surgery: $15
Heartworm Test (dogs): $20
FeLV/FIV Test (cats): $25
Dewormer–Basic: $10
Dewormer–Deluxe
Less than 30 lbs: $15
30 lbs. and over: $30
Flea/Tick Control: $14
Microchip: $22
Preoperative Lab Work: $92
IV Cath/Fluid Therapy: $40
Postoperative Pain Control: $20
E-Collar: Price Varies
Learn more about vaccine add-ons here.
(Spanish version)
CLINIC REQUIREMENTS
Before scheduling an appointment, please review our Spay/Neuter Clinic Requirements below.
All spay/neuter surgeries require a non-refundable deposit of $30 for cats & $50 for dogs, which is applied to surgery cost.
If you need to cancel or reschedule, you must contact Spay/Neuter Services at least three business days prior to your appointment in order to not lose your deposit. If you no-show your appointment, your deposit will be forfeited.
Dogs/cats must be between 10 weeks & 5 years old.
Dogs/cats must be current on rabies vaccine & provide documentation at time of check-in. Rabies vaccine may be added for an additional fee.
All cats must come in separate secure carriers and dogs must be on a leash.
Animals that have an appointment must be dropped off between 7:00 – 8:00 a.m. NO late arrivals will be taken!
All animal pick ups are between 2:00 – 3:00 p.m. PLEASE NOTE: There is a fee for late pick ups!
For the safety of our staff, if your pet is too aggressive for us to handle, we will not be able to provide spay/neuter services.
COMING SOON!
SOFT TISSUE SURGERY