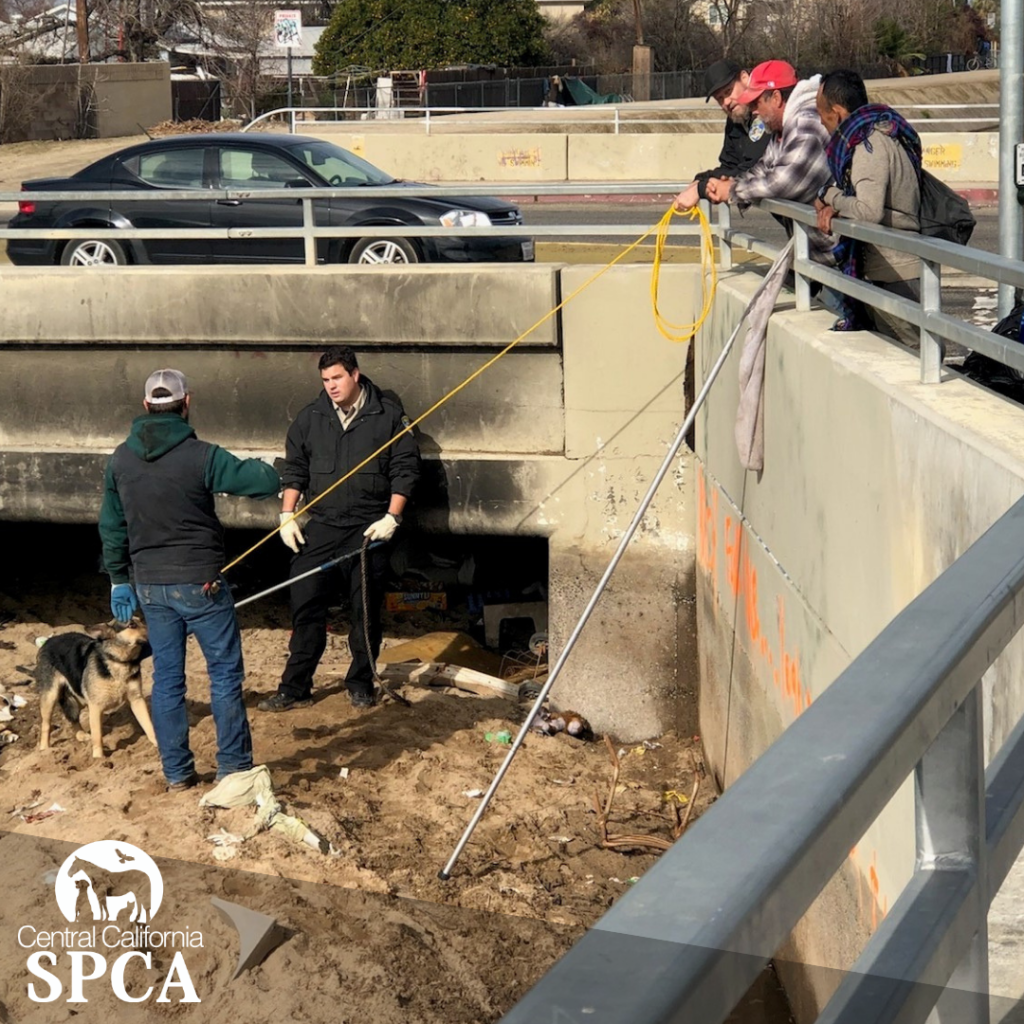 On January 7, 2019, we responded to a call from Fresno Police Department and Fresno Irrigation District regarding a German Shepherd dog stuck in the canal on McKinley and Millbrook Avenues. Thanks to the teamwork of your CCSPCA Animal Control Officers Sean, Shalee, and Don, the trio was able to quickly and safely rescue the GSD from the canal. Luckily, the dog had a microchip and was reclaimed by their loving owners on the same day, too!
We hope this demonstrates how essential microchips can be for your pets! When we find stray animals out in the field (or when you bring them to us), we always scan them for microchips (multiple times) to try and reunite them with their owners before bringing them to the shelter. Microchips significantly increase your pet's chances of finding their way home if they run away.
Come to the CCSPCA for low-cost microchips! Our standard price is $25 except for Wednesdays: the price is dropped to $15. This includes our Super Low-Cost Vaccination clinics, held on every first and third Wednesday of the month! Our next clinic is Wednesday, February 6, 2019. For more information, click here.
Related Posts :