Adopt Violet!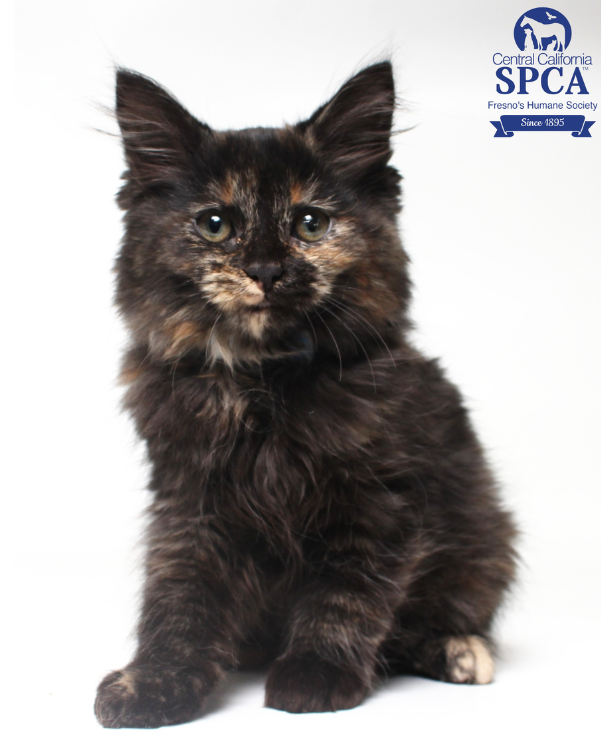 Meet Violet, ID#52127317
If your favorite color is Violet then she is for you! Violet A52127317 is a 2 month old, female, black and orange Tortoiseshell, Domestic Longhair. Violet is one curious kitten. She likes to explore and find out what she can get into. This sweet girl is ready to find a forever family and make their day's brighter. Violet's cost of adoption includes:
Spay/Neuter
First set of vaccines
Routine dewormer
Free vet examination
Flea & tick treatment
Microchip
Adoption fee
Violet is available at our Adoption Center, located at 103 S. Hughes Ave., Fresno, CA 93706. We're open from 10 a.m. to 4 p.m. daily. Questions? Call (559) 233-7722 x 119 or email adoptions@ccspca.com.
Visit our website to view all of our adoptable animals!
Join us on Facebook HERE - Our Facebook finds homes for animals!! Help us by sharing this animal on Facebook.