Adopt Velma!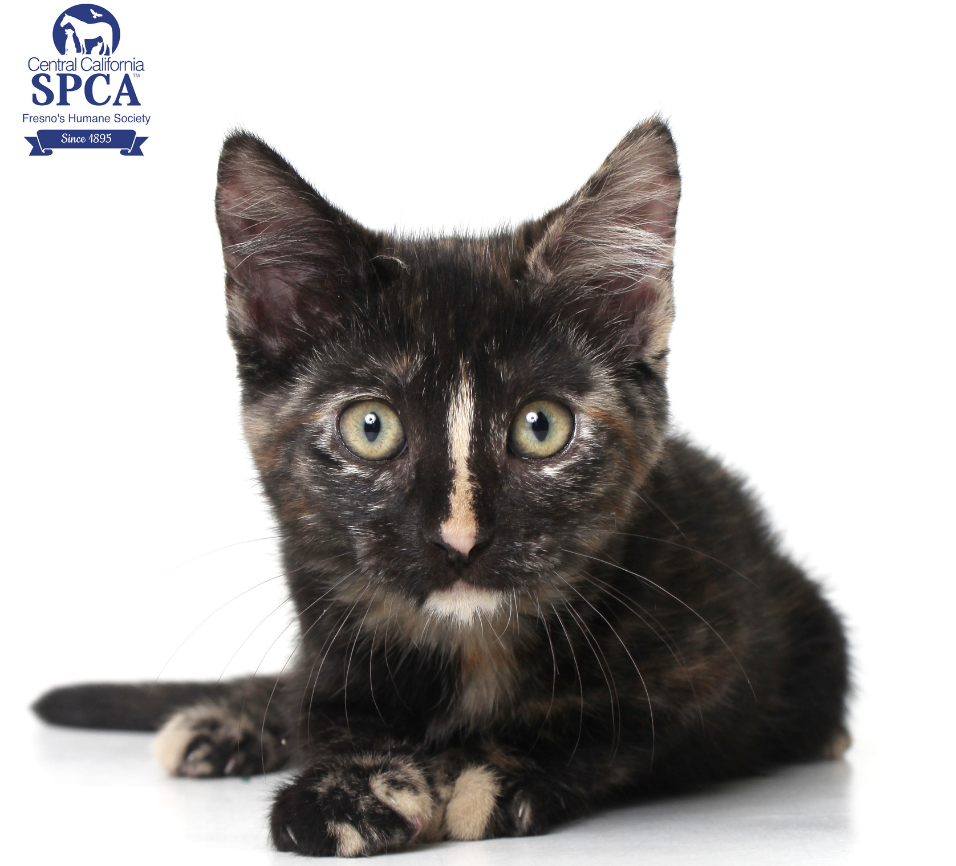 Meet Velma, ID#53655409
Velma is going to solve this mystery first! Velma A53655409 is a 2 month old, female, black and orange tortoiseshell, Domestic Shorthair. Velma promises to never lose her glasses or anything for that matter. She can't wait for the day she can finally say "Jinkies I've been adopted!" This sweet girl enjoys playing with her sibling and any other kind of toys she can get her paws onto. If you come and adopt Velma you will make her very happy! Velma's cost of adoption includes:
Spay/Neuter
First set of vaccines
Routine dewormer
Free vet examination
Flea & tick treatment
Microchip
Adoption fee
Velma is available at our Adoption Center, located at 103 S. Hughes Ave., Fresno, CA 93706. We're open from 10 a.m. to 4 p.m., Monday through Saturday. Questions? Call (559) 233-7722 x 116 or email adoptions@ccspca.com.
Visit our website to view all of our adoptable animals!
Join us on Facebook HERE - Our Facebook finds homes for animals!! Help us by sharing this animal on Facebook.